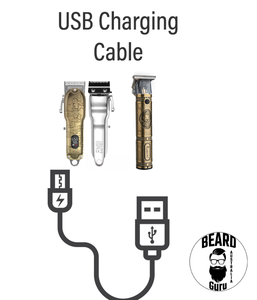 Customer Reviews
10/18/2023
Value for money
I'm giving you 5 star because your products are awesome, unfortunately still waiting for the delivery. Hope I will get it soon
Mathew A.

Australia
01/24/2023
Hey I still have not received my order ?? Can you plz help.
Ben B.

Australia
11/06/2022
charging cable
My review disappeared from your platform before I could send my review.
Alan M.

Australia
10/11/2022
Extra Bear Trimmer Cord
There isn't really much that can be said about a charging cord but I am very grateful that you sell spares. I have no idea where my partner left the one that his trimmer came with but it was a lifesaver being able to order a new one and having quick delivery. As always, it was a pleasure to order from you!
Melissa M.

Australia
03/21/2022
Happy with product
Very happy with your product
Julieanne B.

Australia